Discover more from Alber Emege's Newsletter
It won't be long until we witness the first creator IPO. Exploring how creators are breaking up with the traditional approach to work
Is it possible to own an audience as a creator?
Most creators live in a borrowed land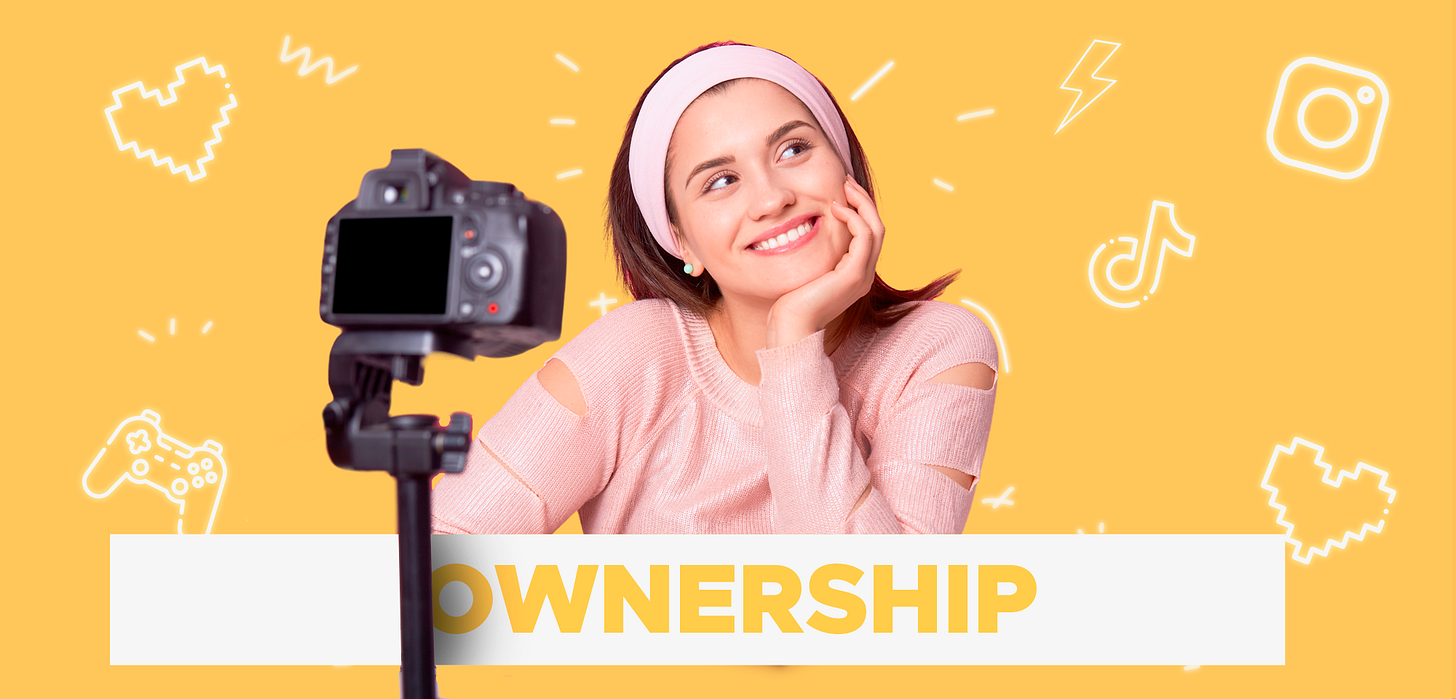 In the last few months, thousands of creators brought together big audiences on the latest app sensation, TikTok. Apart from flooding our timelines with fun dances, they were more or less able to create a name for themselves and start making big revenues. 
And now, they may lose everything they've built. Because when a platform becomes your employer, you can lose your job in 1 day. 😲
This is a new type of entrepreneurship: building a product -both the content and the personal branding- and delivering it to customers, in this case, the fans. Tik Tok influencers are becoming individual corporations. In some countries, like China, they are already growing the same way a startup is. They join Incubators for creators and get VC investments that help them create their own brands. 
These creators use all social media apps to reach their fans and generate revenue monetizing them with ads, donations, or subscriptions. It might sound a little extravagant to your ears right now, BUT I am strongly convinced it won't be long until we witness the first creator IPO. Yes, I know! 🤯
This scenario seemed like an influencer utopia until only a few days ago when all creators were brought to the edge of their seats: Trump announced that Tik Tok might get banned in the US. Since creators are building a company (themselves), they share lots of similar elements with startup founders, but there is one huge difference between these two: creators do not own their audiences, they are renting them. 
Most creators live in a borrowed land
If you are a creator, you might be thinking you are your own employer, but the truth is that your platform becomes your employer.
Governments banning social media platforms is not something that happens every day (I hope 🙏), but this is not the only method one might lose access to their audience. A few weeks ago, Mixer announced they were shutting down their platform, letting thousands of live streamers out in the void after many years of hard work building an audience and a business. Additionally, we witnessed big accounts getting banned on Twitch or creators losing their reach due to changes in platform algorithms that rank who watches your posts. Sometimes it is just the app losing popularity, like Snapchat or Periscope. Such events make audience ownership a bit complicated and push it out of your control.
What does it mean to "own your audience"?
Sometimes ownership is confused with loyalty, but these two are far from being the same thing. Loyalty is often related to the degree one person or brand exists in the mind of their fans or followers. Ownership, on the other hand, is associated with the access this person or brand has to their fans.
There is no objective way to accurately define ownership. Ownership is more of a process or a range, rather than a solid definition and there are some factors that directly affect the level of ownership of the fans within that range:
Owning the contact info

Owning the audience's feed

Owning the delivery

The value for the viewer: platform vs creator
Owning the contact info
Having access to your fan's contact information is a clear indicator of ownership. 
Typically owning this type of information allows you to reach the user without the permission of a gatekeeper. 
For this reason, email is seen as a channel that is truly owned. It is an open protocol that allows you to reach the final user without having to depend on any platform.
On top of that, email may not be enough to give your audience the value they are looking for. To that end, most creators prefer to get "bigger ownership" by recirculating fans to their other channels. Similar to companies diversifying their acquisition and distribution channels, such a thing is a way for creators to reduce platform risk.
Ownership, though, goes beyond having the contact info of your fans. Do you own the data of these users? Do you know their demographics or their behavior? 
Companies have large groups of users and not all of them are treated equally. There are power users, users that churn after 2 days, users from different countries, or within different age ranges. The amount of information and behavioral data you can gather from your clients is limitless. As a creator, owning this information positions you higher in the range of ownership. 
Platforms like Substack or Patreon give creators access to the contact information of their users, but they still barely give information about demographics, behavioral data, or access to cohort information. Having access to this information through SaaS/analytic tools is key for creators to fully become individual companies. 
Owning the
audience's feed
As a creator, you can build and grow an audience on any social media platform and post content for them. However, it is the algorithm of those platforms that will have the final say on who will eventually see those posts. You can only press send and pray 🙏.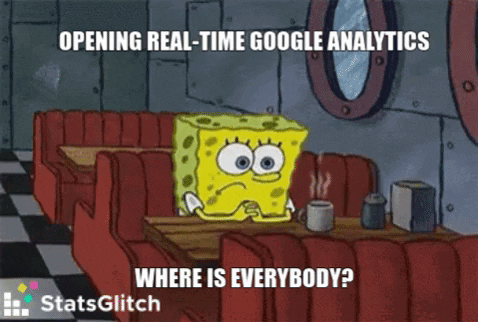 What is more, if you lose access to that platform, you will lose access to your audience. You clearly don't and won't "own your audience's feed". Having ownership over those fans means that you are able to decide when and what to send them. Any other way, you wouldn't have an audience, you would just have a temporary distribution strategy.
Aggregators and platforms treat ownership differently. 
Aggregators don't let the creators decide on their audience's feed because their business models depend on the amount of time the viewers spend consuming content. Their algorithm optimizes content discovery to boost viewer time and increase ad delivery, rather than the creator's growth or revenue. 
Platforms, on the other hand, usually give creators more ownership of their distribution. Patreon, for example, does not add discovery in the platform because they are focused on helping creators owning the relationship with their audience (Until a few days ago when Patreon CEO announced they will start helping fans find creators on their site).
Owning your delivery
Owning the data and "the distribution algorithm" (audience's feed) allows you to "own the delivery".  
Owning your fans' data allows you to know them better. And owning the distribution allows you to decide what to communicate and who to send that communication. But not all fans are looking for the same value or show the same behavior. 
On Streamloots, for example, some viewers purchase interactions with the streamer because they are seeking the streamer's attention for a few minutes. Other viewers find value in standing out among the community. For example, they purchase interactions to become the "top supporter of the week". 
The same happens with user behavior. If you are building a product, you'll probably want to send a different email to a user that registers and churns after a few minutes and to a user that has spent hundreds of dollars on your stream across several months. The same applies when the product is the creators themselves. 
As a creator, when you own the delivery, you are able to offer different kinds of content or interactions depending on what each group of fans finds valuable and how they behave.
The value for the viewer: platform vs creator
The last point for ownership is focused on the fans' side; where are your fans finding value? Are the fans your customers or are they customers of the platform?
Platforms like Onlyfans or Patreon offer a solution for creators to create exclusive content for their superfans. But still, video platforms like Youtube or Twitch are dominating the market in terms of hours watched and the number of viewers. The reason this is that for a large group of casual consumers, the value is not in following a specific creator, but in watching diverse content across many different creators. In fact, the ability of these aggregators to match you with content that you like based on your previous behavior is one of the most valuable things for these casual viewers. 
Inevitably, if you are building an audience on those aggregators, a big part of that will be casual viewers that will not follow you when you move to a new platform. Ninja experienced this when he moved from Twitch to Mixer (after accepting a -quite- appealing deal 💸). Some of their viewers moved with him to Mixer, but a majority of them stayed on Twitch, proving that they were enjoying the Twitch experience first, and Ninja's content second. 
The same thing happened to us on Streamloots. After the Mixer shut down, we helped Mixer streamers to move their viewers over to Twitch, Facebook, or Youtube, but only a small portion of those viewers ended up using their favorite streamers' new home. 
If Tik Tok shuts down in the US, creators will drive some of their users to Instagram or Twitch but some value will surely be lost. As Li Jin mentioned in a conversation, Tik Tok offers a place to get inspired and expand your creativity inside a community. Tik Tok is a whole vibe and a community with its own culture that is not tied to a specific creator.
What is missing?
I've mentioned that email or text messaging are seen as "truly owned channels" but they are not always the best value proposition for the fans. If you are a Tik Tok consumer and enjoy watching videos of your favorite video creators, receiving an email from your favorite creator, might not be what you are really looking for. 
I believe we are missing an (1) "owned channel" that is more suitable for media content, or (2) a way to achieve decentralization and communal ownership of the platform.
If we aim to build a (1) fully owned channel suitable for creators and fans, it should (at least):
Be platform agnostic. Creators should be able to use it without depending on any company or platform (more like a protocol)

Have interactivity at its core. Both Creator-to-audience and audience-to-creator. And maybe even audience-to-audience (empowering creators to build communities) 

Give control of the media to the creators. Creators need to be allowed to put their own "stamp" on everything that comes out of it. 

Allow the creators and other companies to create layers on top of it. From engagement and monetization layers to new tools to make communications with your fans entertaining, kind, and fun! 🤗 While many Creators are making significant sums of money from their content, including through Streamloots, we believe that the main reason a content creator started their channel, is having a good time! The owned channel should allow the creator to build a relationship with their community that is light-hearted and bring a smile to everyone's face.
There is a huge challenge here: if it is going to be created by a company, there is a need to build it in a sustainable way. The challenge lies in finding the balance between building something not owned by the company while still adding an extra proprietary layer that adds enough value to the users to pay for it. And create entry barriers for your competitors to not build better on-top layers!
Some awesome founders are already working on this topic, like Joe at stir, Derek with Bunches and so many others including us at Streamloots. 
It is also missing (2) a way for creators to own their audience by owning the platform where they build that audience. Jessen Walden describes this as "The Ownership Economy":
"As user participation becomes evermore mainstream and complex, the next step is platforms that are not only built, operated, and funded by users—but owned by users too.

Ownership, via employee stock option plans, has been a powerful tool for incentivizing talented people to dedicate their skills to building startups in Silicon Valley. [...] One result is that the economic interests of the biggest internet platforms are concentrated and often poorly aligned with their most valuable contributors, their users. Now, new technologies are shifting work and value distribution to be accessible online, resulting in a new generation of platforms that thrive on contributions from a permissionless and global talent pool."
The Ownership Economy allows users to earn the majority of value generated from their contributions. There are many great companies taking big steps here, like for example Rally, a currency created for creators; Reddit, that recently allowed their users to own the economy of some subreddits through tokens; or Puma, a browser where you can pay for content and services without the ads.
There is a big discussion to be had here and, sincerely, if you are a content creator and you are building something in this space or if you have any ideas or comments about creators ownership, I'd love to chat! 👋
Thanks a lot, Naya for all your help to write this article!